Photo Books
Remember when we used to print out photos from camera film rolls? Paste them lovingly in an album, and go through them often. Then came mobile phones and camera phones and we clicked every single moment of our special events but lost them all in a sea of images on our every increasing memory drives and sophisticated phones.
Well, not anymore!!  A memory keepsake, our photo books are a beautiful way to preserve your special moments. 
Click on the link to learn more and order.
Order Photo Book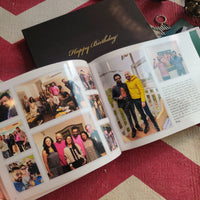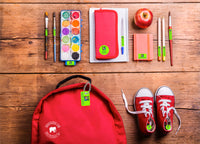 School Labels
Waterproof & Non-tear
Our most popular & hot selling item are School Labels. Water-proof and non-tear, these labels are the perfect solution to labelling your child's school supplies be it water bottles, tiffins, stationary, books, and even clothes and shoes. 
All our labels come as assorted value packs which means that in one order you get a mix of just about everything. Find a pack that suits your needs the best.
Place Order
Testimonials
Hi, Received my personalised wrapping paper absolutely love it, cant wait to wrap my son's bday presents. Thank you so much for the amazing quality and personalisation to the best. you are going to become my new fav for gifting purposes.

Rishina Kadakia, Mumbai
Just got to see the things I had ordered. As usual fantastic work. Everything is so good, deisgns/prints, packing/delivery. Overall very professional and personalised approach. Grateful to you!!

Ajay Jawant, Dubai
Just wanted to say, every time  I see a post on your Instagram, I end up ordering something. Your stuff is really tempting. Love it. Have again ordered wrapping paper for my kids.

Ninkal Haritash, Gurgaon
"The 60th birthday photo album came out lovely! My mother in law got super emotional seeing it.
Thank you! "

Megha Gupta, New Delhi